Welcome To KC8ILP's Poor Ole Broken Icom 706mk2G Serial Number 14866 Pictures Page.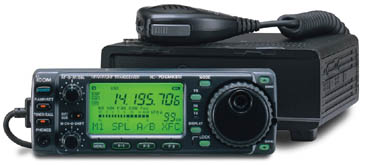 Here you will find a Link to pictures ( At the bottom of this page ) of my poor ole broken Icom 706mk2G. I purchased it sometime in 2001 I believe. It was purchased at Universal Radio Inc. in Reynoldsburg, Ohio, I Picked it up in person. The rig worked great for a couple of years. I was operating CW, keyboard CW, PSK, 10 meter sideband phone, and 2 meters. I was having a great time with the little beauty. Now I always Kept the radio in the house ( indoors with air ) and when I wasn't using the rig I would cover it with a towel with cardboard under the towel Between the rig and the towel. ( I have dog's and cat's here ). Well one day I was in the shack with the rig on and running perfectly, then all of a sudden I heard a noise like a wire arcing or sparking. By time I noticed that I had a loose wire on the power supply and that the cat was batting the wire back and forth making the power supply voltage to the radio surge / spike. Then Off went the radio. after that the radio would come on for a few minutes but then the receive would go out and I would hear clicking sounds kinda like an old relay would make ??? Now after doing some research on the internet, I learned about the Cap ( electric capacitor ) problem in some of the lower serial number Icom 706mk2G. ( Click Here for more info on the cap problem. ) So I sent the rig off to Icom service center in Washington state and waited for their call...Well it ended up I had to call them, Then at first they could not find my rig...Hmmm. Well he finally found my rig and then he told me what was wrong and how much to repair. Well I was told that The main board had been ruined by corrosion and it would cost appx. 650.00 to 700.00 Dollars to repair however I was told that it would be best to just go buy another Icom 706mk2G due to the fact that there was so much corrosion damage. Well I was a little upset to say the least. I was on a kick about ( I was totally wrong ) how the Cap's probably Blew from the power surge and the corrosive liquid inside the cap's got all over the main board and that's were the corrision came from. I even made a big deal about this on the Yahoo group's for the Icom IC-706mk2G and I was slamming Icom pretty hard ( as I have said before, Very sorry Icom, you were right and I was wrong ) ( Also sorry to the Icom " IC-706mk2G " Yahoo Group, You were all very understanding and very helpful, Thank You all for your patience ) . Well I got a 2nd opinion on the radio and much to my surprise there were no blown Cap's. It was like Icom told me " the main board is ruined do to corrosion ". Now I have got to stop for a minute and thank the Good people at the Icom Service Center in Washington State for being so honest with me. They could have just repaired it and said nothing to me about the corrosion and then a little while down the road the rig would just die again. It was hard for me to swallow that my rig was unrepairable and I was a little more than angry. It was just so hard to believe that this wonderful little rig was unrepairable. Oh well like they say " S#%T Happens ". So I thought I would post some pictures of the inside of my rig and it's demise for other's to see and to take some comment's from people and see if there are others that have had a similar problem. There was never anything spilled on the rig. The rig was always operated indoors. There is no cat pee odor or stains( yes I thought about that ) . From the pictures you will see that there are no obvious Liquid entry point's. So my big question is does anybody know how my rig got corrosion on the main board ? Ant idea's...Anyone... I Can't figure it out for the life of me. I would like to get another Icom 706mk2G But without knowing how all this happened I am afraid I might have the same problem and another dead radio. Sure miss operating the little beauty though...We had some good times...GOOD TIMES.... So if you click on the banner link below it will take you to the pictures of my Dearly Departed Icom 706mk2G. There is also an option to zoom the pictures. Also, If you right click on the pictures, then save the pictures and then open up with the Explorer Browser I have found that you can get a better ( more detailed ) zoom in view. Well 73's Everyone and I hope that this never happens to your Icom 706mk2G. And I hope I can Figure out what happened to mine....
Caution---Could Cause Nightmares---Caution
Email Me At KC8ILP@sbcglobal.net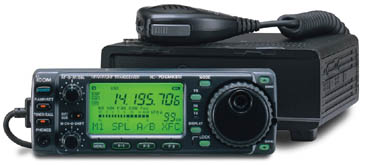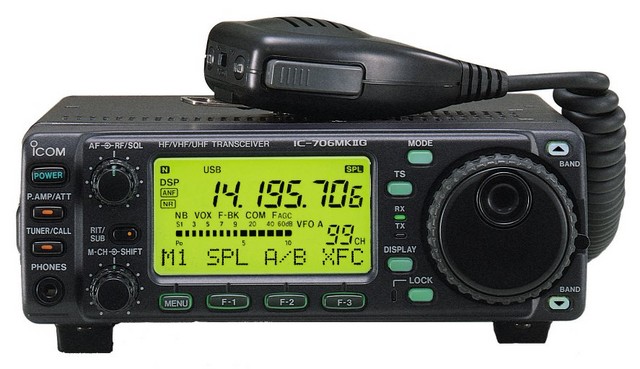 She Didn't Live Long, Not Nearly Long Enough,
But We Sure Enjoyed Her While She Was Alive And Kicking.
Grandpa Drake TR 4 And Me Will Remember Her Often, Especially When We Are Chasing DX.
There's A New Kid In The Shack Now
And It's The Kenwood TS-2000
Grandpa Drake TR 4 And Me Will Tell The Young Kenwood TS-2000 Of All The Good Times Chasing DX We Had. Short Lived As It Was.
We Sure Will Miss That Wonderful Warm Green Glowing Smile Of Yours
Farewell Little Icom Lady
73's
And
Rest In Peace....

Page Last Updated 03/14/2006 08:16 AM